Close Proximity Fireworks Displays
Low Level – High Quality!
---
Aerial Fireworks performs numerous Low Level Close Proximity fireworks displays every year for all types of events. These types of displays are usually dictated by smaller fall out and safety areas available at the venue. A site inspection will determine whether a high level or low level display can be performed in a given space.
Low Level fireworks may include but are not limited to ground level effects. Low Level fireworks can reach heights of 50 to 65 meters, and allow for closer audience proximity to the display. While smaller distances are required, for safety reasons, Aerial Fireworks prefers to allow as much distance as possible to audiences and vulnerable features. A site inspection is usually required to determine that fireworks can be used safely in a given area.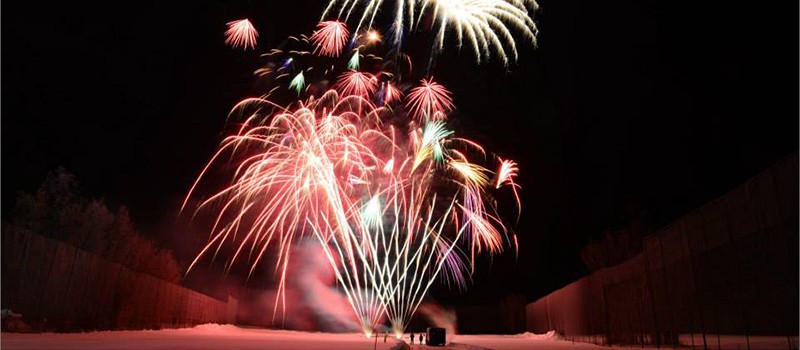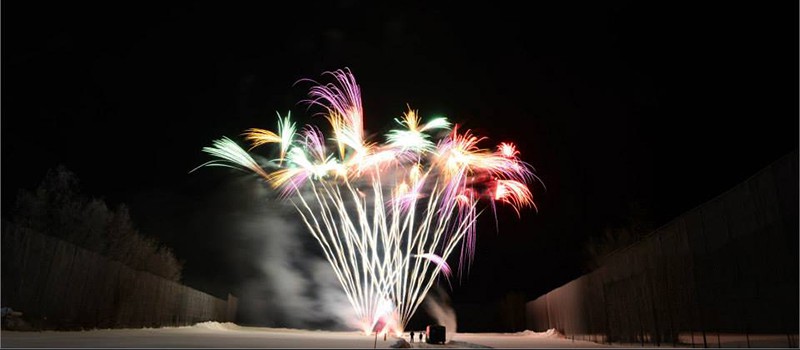 Wide Variety of Display Options Available
---
Both traditional and pyromusical displays can be performed using these close proximity devices. Budgets and durations are once again taken into account to ensure that you, the client receives the best display possible while working with in your budget.
As with high level displays Aerial Fireworks provides design and choreography services as well as a certified crew to set up and shoot your display. Aerial Fireworks provides $5,000,000.00 liability insurance and all of the required permits. We even perform a clean up of the fireworks site. All you need to do is sit back and enjoy the show!
Aerial Fireworks will also will work with local service groups to provide fund raising opportunities for participation in the clean up. Please feel free to inquire about our services and specials.
To arrange for a consultation, please contact Aerial Fireworks through our contact page or phone our customer service line at 780-757-7976.
Ignite the Night with our Crowd-Pleasing and Creative Performances!
CONTACT US
*Persons purchasing pyrotechnics must have professional certification