Frequently Asked Questions
Things to Know Before the Show
---
At Aerial Fireworks we've done our best to create a Web site that anticipates and satisfies our customers' needs. With that goal in mind, we've compiled a list of frequently asked questions. If you do not find an answer to your question here, contact us with our convenient form or call 780-757-7976.
1. Do you shoot fireworks outside of Alberta?
While we mainly shoot fireworks throughout Alberta,we do also shoot some shows across Western Canada.
2. Is a permit required to purchase and shoot fireworks in Alberta?
Yes, all localities require at least a permit from or notification to the local fire department of your intent to shoot fireworks. Some locations such as the City of Edmonton require a permit to be acquired from the Fire Prevention Branch prior to purchasing and possessing consumer fireworks. It is important to note: It is the purchasers and end users responsibility to ensure that all local, provincial, and federal regulations are met. Professional high hazard fireworks displays also require permits as well as insurance and are governed under different regulations that require a Government of Canada certified display supervisor to handle and shoot these fireworks.
3. How can a person become certified to be a fireworks supervisor in Canada?
The ERD (Explosives Regulatory Division) puts on courses across Canada every year to educate and provide safety and legal awareness. In addition to apprenticing under a licensed fireworks supervisor you must first attend one of these courses. Click here for more information.
4. Does Aerial Fireworks provide fireworks display and safety courses?
Aerial Fireworks is now a Certified Course Provider for both the Display Fireworks and Pyrotechnic Safety & Legal Awareness Courses. Contact Aerial Fireworks to obtain a course in your location, or to find a course location nearest you. Course information and pricing available by submitting your request.
For more information about up coming courses please contact an Aerial Fireworks representative at 780-757-7976. We'll be happy to help you in this process, as we are always looking for people interested in working in the fireworks industry. For more information regarding fireworks regulations in Canada please go to the Explosives Regulatory Division website.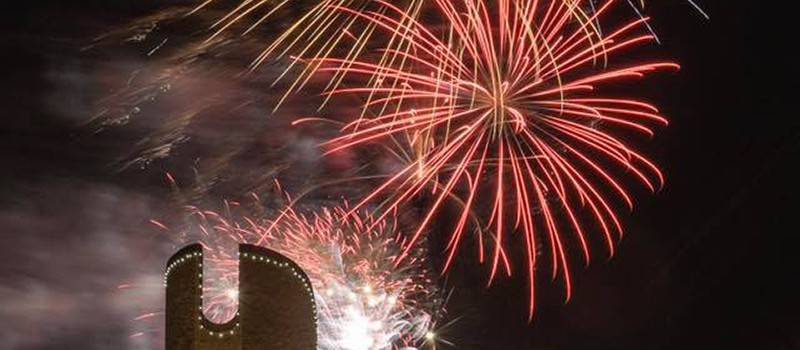 Ignite the Night with our Crowd-Pleasing and Creative Performances!
CONTACT US
*Persons purchasing pyrotechnics must have professional certification